Hola Sun's Partnership with Havanatur
From city tours in historic Havana to jeep safaris, catamaran cruises and visits to cigar and rum factories, there's no shortage of activities to keep tourists occupied away from Cuba's pristine white-sand beaches.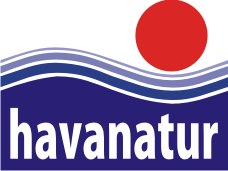 Since it was founded in 1978, Havanatur has been helping to grow Cuba's tourism industry, bringing millions of overseas visitors to the island. This year, the tour operator celebrated its 40th anniversary — and, with that, a continued commitment to growing tourism and boosting Cuba's profile as a leisure destination around the world.
With 14 branches in 12 countries, including the Americas, Europe and the Caribbean, Havanatur has more than 70 retail offices across Cuba for assistance, representation services, and national and international ticket sales.
It's one of the reasons why Hola Sun Holidays has chosen to work with Havanatur to provide land and representation services to its Canadian clients. This includes Havanatur's wide range of offerings such as hotels, specialized programs, meeting and incentive trips, guided tours, excursions, cruises, tour packages and multi-destination trips.
While many Canadian tourists are familiar with Havana and popular beach destinations such as Varadero, there's much more to discover, from Cuba's colonial cities to untouched beaches and pristine coral reefs.
To highlight these lesser-known attractions, Havanatur is reengineering its offerings to showcase the best of what the island has to offer. This includes broadening its vacation packages, updating its service portfolio and renewing its product line to provide more diversity for Canadian clients — particularly repeat customers looking to see more of Cuba.
For those booking a trip through Hola Sun, local Havanatur agents are accessible on the ground in most Cuban destinations — mixing a convenient online interface with bespoke personalized travel. For more information on these offerings, visit holasunholidays.ca.
As originally published by the Toronto Star.
Share This Story, Choose Your Platform!