Come explore the hidden gems of Santiago de Cuba
Santiago de Cuba was among the first seven cities found by Spanish in the 16th century, and it served as Cuba's first capital city until the early 17th century. You can only imagine how historically rich this area is and how much it has to offer for a Canadian traveller.
Located in the southeastern area of Cuba, Santiago is home to the finest rum distillers, coffee plantations, traditional Cuban music, the first house and cathedral built on the island, and so much more. Santiago is considered to be the most Caribbean city in Cuba. It has been heavily influenced by trade and immigration from other parts of the Caribbean islands. Because of that, the city has the most vibrant culture, traditions, dances, carnivals etc.
Another interesting fact is that Santiago de Cuba has the largest Afro-Cuban population on the island. That's why the city has such an incredible representation of African culture.
Santiago de Cuba is located inside a valley and is surrounded by hills. Because of that, Santiago is considered to be the hottest city on the island.
Let's now answer one question you probably have on your mind – what is it there to explore?
Because of the history of the area and the role it played in the revolution, there are few one-of-a-kind excursions you can only do in Santiago de Cuba. Here is a guide on the most popular activities for your clients:
1. Morro Castle Tour
Photo: San Pedro de la Roca Castle, Santiago de Cuba, Cuba
Morro Castle is probably one of the most famous landmarks in Cuba you just have to visit.
Morro Castle, also known as Castillo de San Pedro de la Roca, is a fortress on the coast of Santiago de Cuba which was built in 1638. The fort was designed by the Italian engineer Battista Antonelli, who also designed the famous fortress in Havana.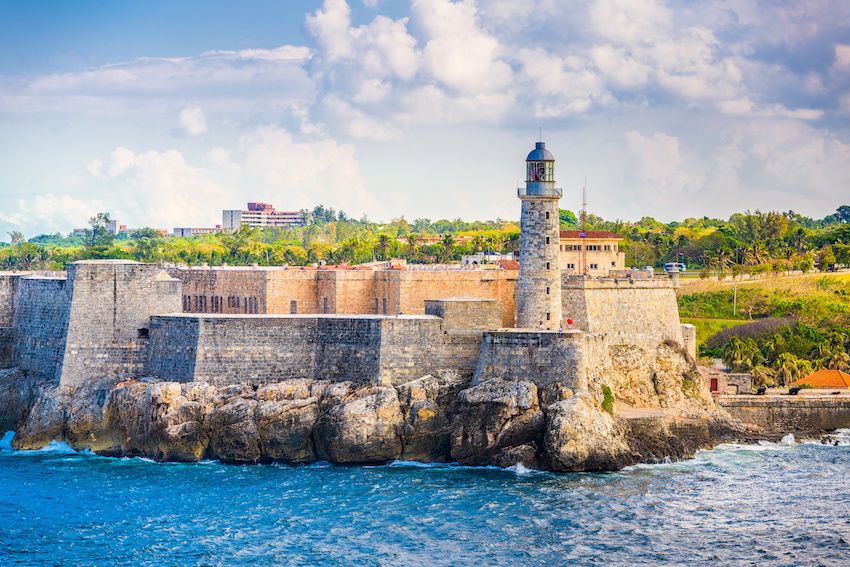 Photo: Fortress in Havana, Cuba
Originally, it was built to defend the city against the pirates, and interesting enough, the city has never been taken since the fortress was built. It held more than 300 soldiers, and during the Spanish-American War in 1898, Morro Castle became a prison.
When visiting Morro Castle, you will be able to view all the open grounds of the fortress, learn more about its history, have lunch at the pirate-themed restaurant located just beside the fortress.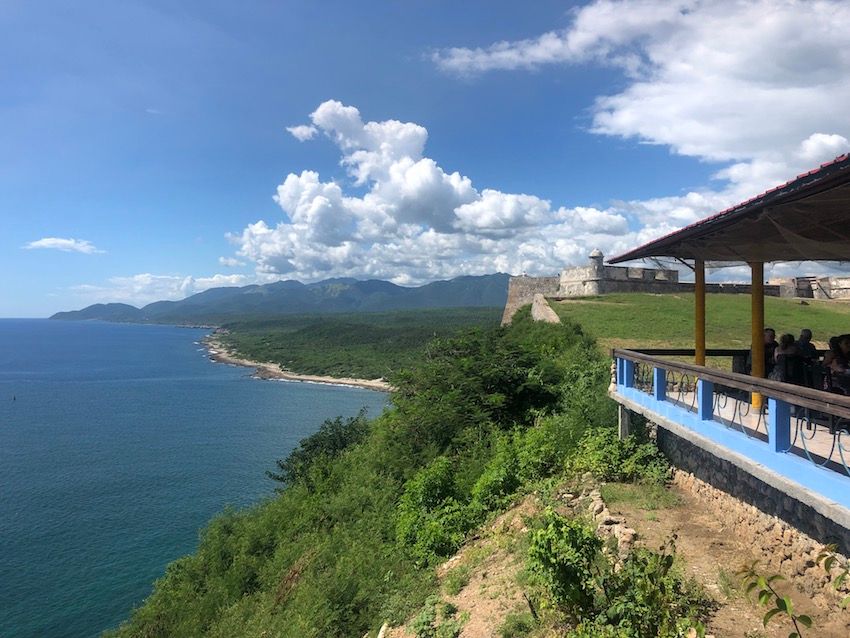 2. City Tours
As you can image, being a former capital of Cuba, the city of Santiago has a lot to offer for travellers visiting the area. Starting with the history of its first settlements, the role in Cuban revolution, its culture and finishing with the colonial style houses, the city tour is definitely a must-do excursion.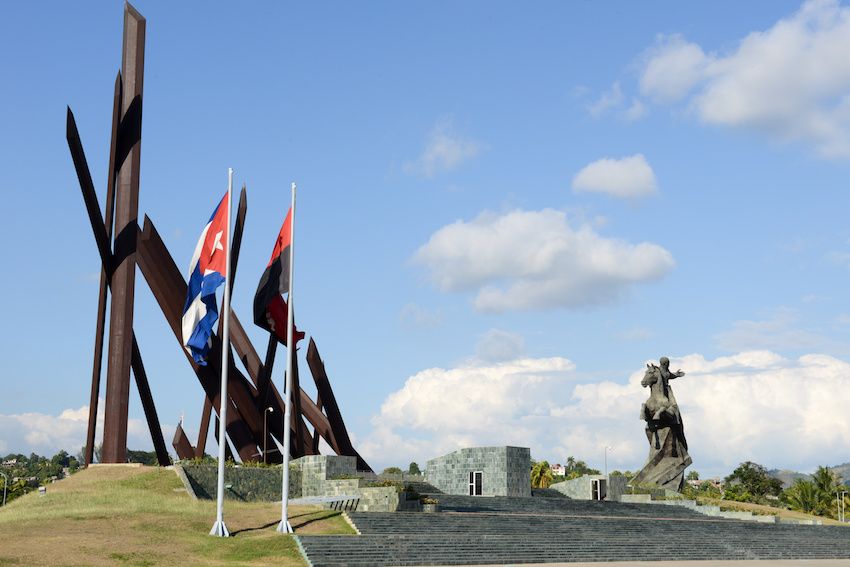 Photo: Plaza de la Revolucion in Santiago de Cuba, Cuba
Here are some of the things to know before picking your city tour excursion:
The oldest house built in Cuba
Once Santiago was founded and became a capital of Cuba, Hernán Cortés, who was the mayor of Santiago at that time, has ordered to build the first house in the city which served almost like White House in the U.S. The founder of Santiago de Cuba, Diego Velázquez has lived there among other governors of the island.
The house served as a hotel at some point in history and as it was recovered in 1960 and reopened in the 1970', the house because a museum that showcased furniture and lifestyle of the colonial times.
It is located on the main square right across from the Casagranda Hotel.
Next city tour option is the local cemetery called Santa Ifigenia Cemetery. It is the second largest one after Havana. There you will see important freedom fighters, musicians and even Fidel Castro's tomb.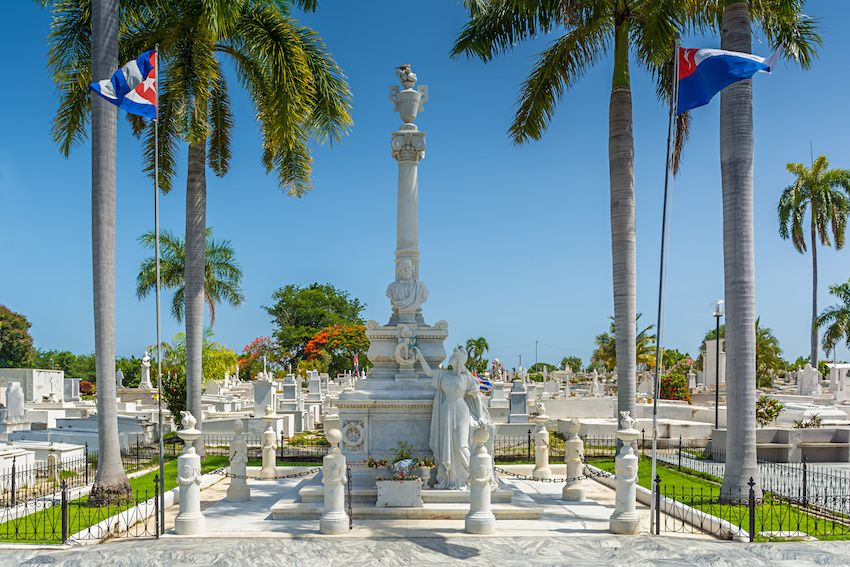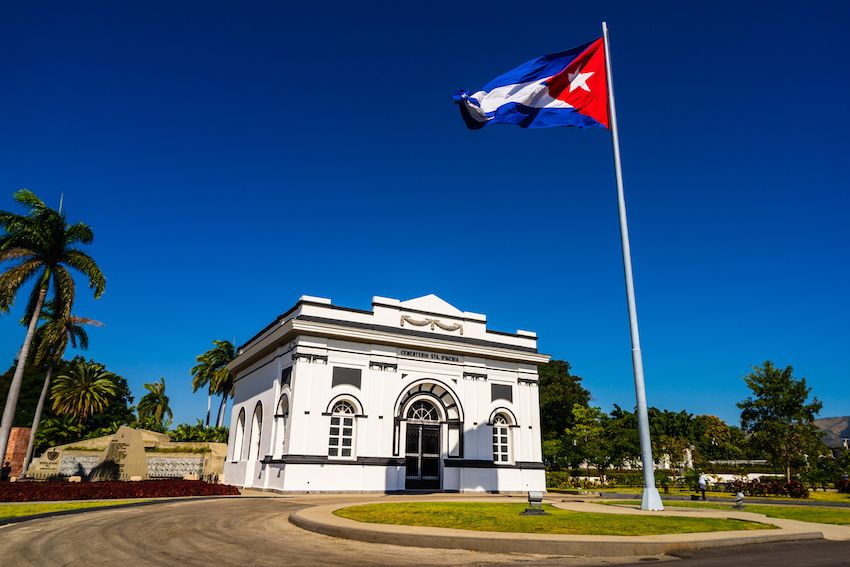 Photo: Santa Ifigenia Cemetery Photo: Fidel Castro Tomb
Santiago de Cuba is notable for its culture. It is home to some of Cuba's famous musicians and artists.
As part of the city tours suggestions, you can visit many of Santiago's art galleries that showcase various sculptures, paintings and other forms of classic and modern art.
This is not exactly a part of the city tour, but you can combine the "Fidel Castro's House" excursion with any other mentioned above.
The place we are talking about is located in the town called Biran in Holguin province. Today, the house Fidel Castro was born in has been kept as a museum. You will see exactly how Fidel Catsro's family lived and where he grew up. You will learn about the history of immigrants that came to the area and made a fortune in Cuba because of the sugar cane growth.
This exclusion is available in Holguin and in Santiago de Cuba.
Tour around the bay of Santiago de Cuba on catamaran followed by a Cuban lunch on the island.
3. Trip to the Mountains
If you have never been to Santiago de Cuba, the area looks like a horseshoe. In the middle is the city of Santiago and around are mountains where settlers grew cocoa and coffee.
During this excursion, you will see the remains of coffee plantations founded by the French settlers who came running away from the Haitian revolution in the 19th century and visit a botanical garden that was created out of the remains of the coffee plantations.
4. The Baconao Park
Baconao Park is about 60 kilometers away from Santiago de Cuba. It is a protected park created in the 1980s by the local artists. People also call it the "Cuban Jurassic Park".
In the park, you will see live-size creatures made out of iron and cement, a botanical garden, museum of cars and farms. There is also an option to swim by the ocean in one of the all-inclusive resorts and have a lunch too.
5. Carnivals and Festivals
Even though July is considered to be a low season for Santiago tourism, it is definitely the busiest month for festivals and carnivals.
People are coming from all over the world to participate in Cuba's most famous and biggest carnival that started in the late 19th century to celebrate the date when Santiago was found – July 25.
Dance competitions, live music and concerts, local food and drinks … everything you can possible image is happening on the streets of Santiago de Cuba.
Don't forget that July is a very hot month for Santiago's weather, so most of the activities are happening at night.
Over the last few years, hotels haven been absolutely packed during the July festivities, so make sure to make your reservation in advance or try to find some locals who are gladly opening their homes for tourists.
6. Marina
Marlin Marina offers an array of excursions including:
Walk through the bay of Santiago on catamaran
Seafari
Sunset watch on the catamaran
Snorkeling and scuba diving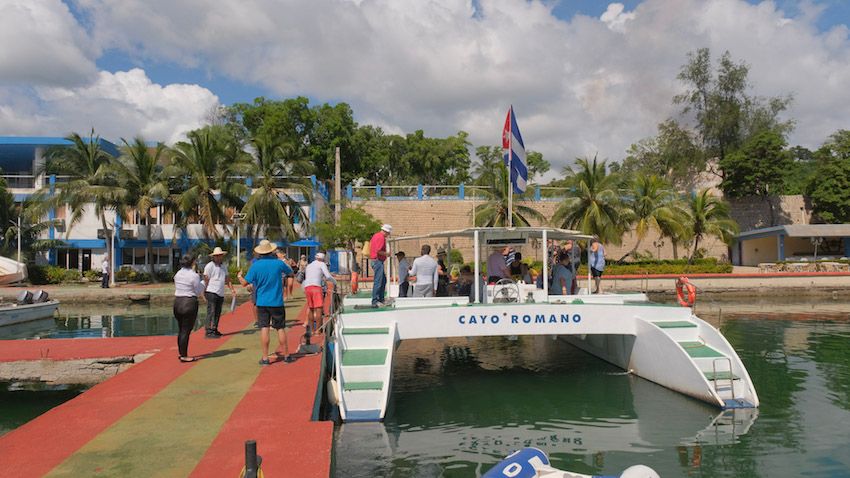 Unlike many other places that offer scuba diving, one of the unique experiences of doing so in Santiago in an opportunity to see sunken military ships located in the bay of the city close by Morro Castle!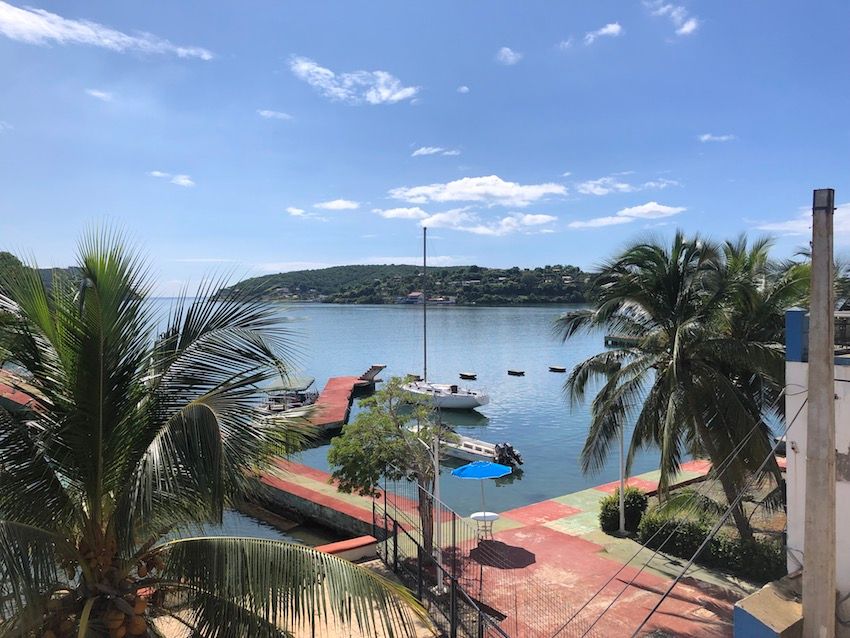 7. Nightlife
After exploring the hidden gems of Santiago de Cuba, it's time to enjoy its vibrant nightlife!
There is so much to do at night in Santiago and you cannot miss out on experiencing the city when the sun is down and the lights are on.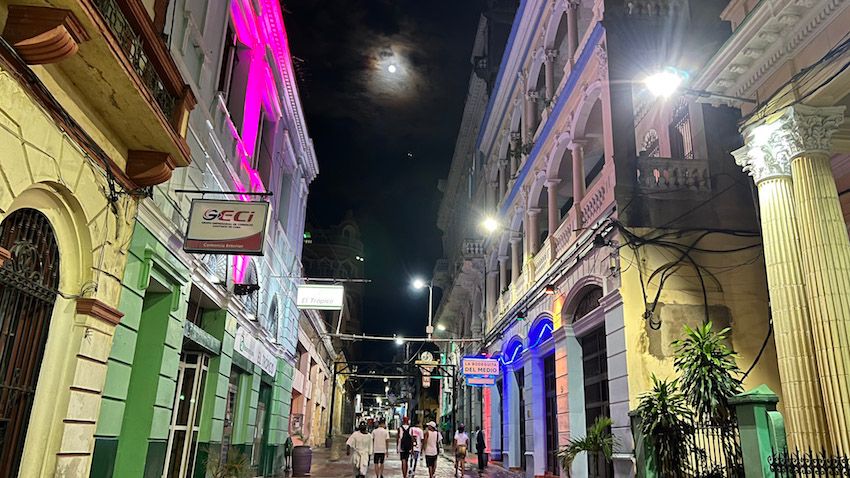 Here are some of the places to help you plan your night-time activities:
Start your evening by enjoying a live music performance and tasting authentic Caribbean and Cuban cuisine at La Bodeguita del Medio! After, head over to the Cabaret Tropicana de Santiago, a night club where you will see a cabaret show featuring Cuban rhythms and Afro-Cuban dances!
Finish your evening at the famous La Casa de La Trova. It serves as a meeting space for Santiago de Cuba's most famous musicians and music lovers. Enjoy a drink or two while immersing yourself in Santiago's culture you will never experience anywhere else in Cuba.
Where to stay
Hola Sun offers a wide range of city hotel options:
Brisas Los Galeones
Brisas Sierra Mar
Club Amigo Carisol Los Corales
Hotel Casa Granda
Hotel Costa Morena
Hotel E Enramadas
Hotel Imperial
Hotel Las Americas
Hotel San Felix
Hotel Segundo Frente
Hotel Versalles
Melia Santiago
Villa Gaviota Santiago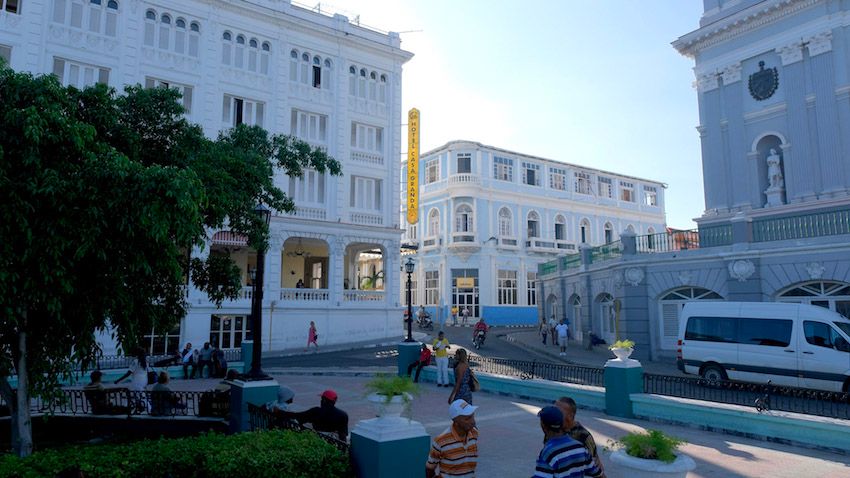 For more information, please visit holasunholidays.ca.
All excursions mentioned in our guide are available for booking at the Santiago hotels. If you have more questions, ask the local Hola Sun representative in the destination.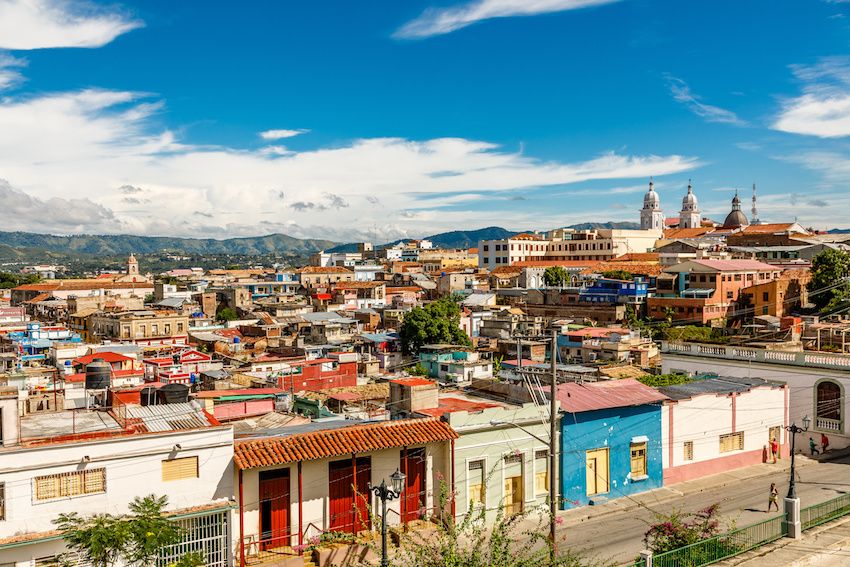 These are just a few reasons why Santiago de Cuba should be on your radar in 2023. Unique excursions you won't find anywhere else, century-long traditions, historical sites, natural wonders … want to learn more? Well, you just have to book a vacation and find out for yourself!
PUBLICATION DATE Dec 22, 2022.
By Kateryna Ivchenko
​Wheels Up Network

Share This Story, Choose Your Platform!