Cayo Coco/Guillermo
In groups of small islands, Cayo Coco and Cayo Guillermo offer all the treasures of unspoiled beaches and exotic flora and fauna. Situated in the "Archipelago of Jardines del Rey" region they are connected to the Cuban mainland by a 17 km causeway. With its breathtaking scenery, pink flamingos, turquoise waters and lush landscapes, travellers can enjoy the well preserved ecosystem of the area. The coral reef located along the many exceptional beach front resorts is truly a diver's delight. This natural paradise offers guests a perfect tropical setting.
Exciting things to do
Discover the pristine beach of Playa Pilar
Visit a crocodile farm or ride mopeds
Explore the extensive coral reef with rich interior lagoons
Enjoy the exhilarating jungle tour
Charter a boat for fishing
Other Destinations in Cuba
Overview of Cayo Cruz
Exciting Things To See & Do
Map of Cayo Cruz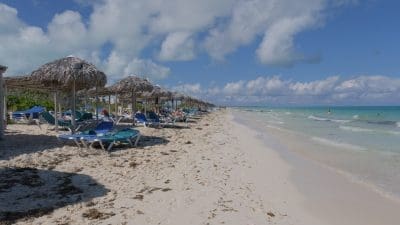 Cayo Cruz
Cayo Cruz is a new and exciting tourist destination, it is excellent for sport fishing, prime destination for beach lovers and sports enthusiasts. This beautiful paradise has gorgeous beaches made of extremely fine white sand and are bathed by turquoise and crystalline waters. Cayo Cruz is approximately located 1 hour from Cayo Coco Airport. This paradise island promises a dream vacation and relaxation.
Learn More
Enjoy fishing at sea
Visit the city of Camaguey
A small catamaran ride
Water sports and much more......